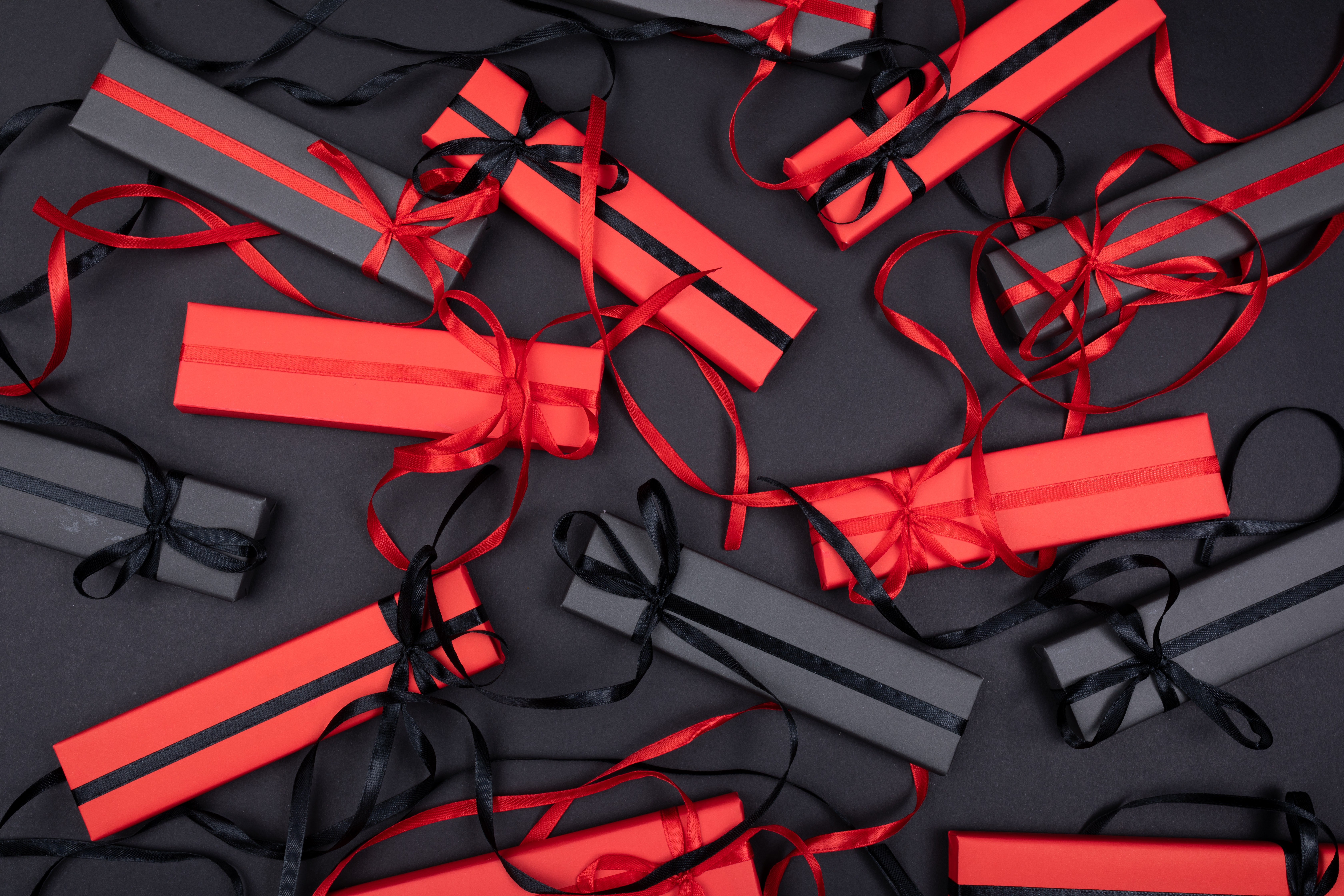 Do you take advantage of all of the Black Friday sales for your holiday gift shopping? Luckily, our Elevate Spring Crossing community is surrounded by wonderful stores for you to find the perfect stocking stuffers and gifts for all of your loved ones. Check out our list below to learn more!
Target | 8-Minute Drive
Target is a well-known and loved department store that offers a ton of gifting ideas. From trendy home decor, stylish clothing, beauty supplies and toys, we're confident that you will find something for everyone on your holiday shopping gift list. On Black Friday, Target will be offering deals such as up to 40% off of clothing, up to 50% off on select toys, up to 50% off of electronics, and more! All of these amazing deals will be available from Friday – Saturday.
Kirklands | 8-Minute Drive
Kirklands is a popular home goods store that has items such as holiday decor, home and wall decor, bath essentials, kitchen necessities, and more. Gift your loved ones with a new dinnerware set, a cozy throw blanket, a beautiful piece of wall art, or some luxurious bath towels. Kirklands' Black Friday deals will consist of up to 50% off of holiday decor and up to 30% off of everything else in the store! Be sure to check these deals out in-store or online.
Best Buy | 7-Minute Drive
Best Buy is an electronics store that carries all of the latest and greatest electronic gadgets. If you're searching for a new laptop, cell phone, small kitchen appliance, or smart home products, they've got you covered! Best Buy's Black Friday deals include savings from $50-$700 on various products. Don't miss out on these holiday savings and find the perfect gift this year.
PetSmart | 12-Minute Drive
PetSmart is a popular pet store that has all of the items you need for your furry friends. Pick up some delicious treats, some new toys or a new bed on Black Friday to gift to your pet for the holidays! PetSmart will have Black Friday savings on their toys, treats, beds, collars, leashes, and more. These gifts are sure to make that tail wag!
Bath & Body Works | 12-Minute Drive
Bath & Body Works is a store that is primarily known for their hand soaps, lotions and candles. They also carry items such as fragrances, hand sanitizer, and car scents. Any of these items would be perfect to add to stockings. Their Black Friday sale happens once a year and will be that if you buy 3, you get 3 free! Head over and stock up on all of your favorites this week!
We are confident that you will find the perfect gifts for all of your loved ones at these stores that are within a 12-minute drive of our Spring, TX community! Be sure to keep up with our community by liking us on Facebook and following us on Instagram.