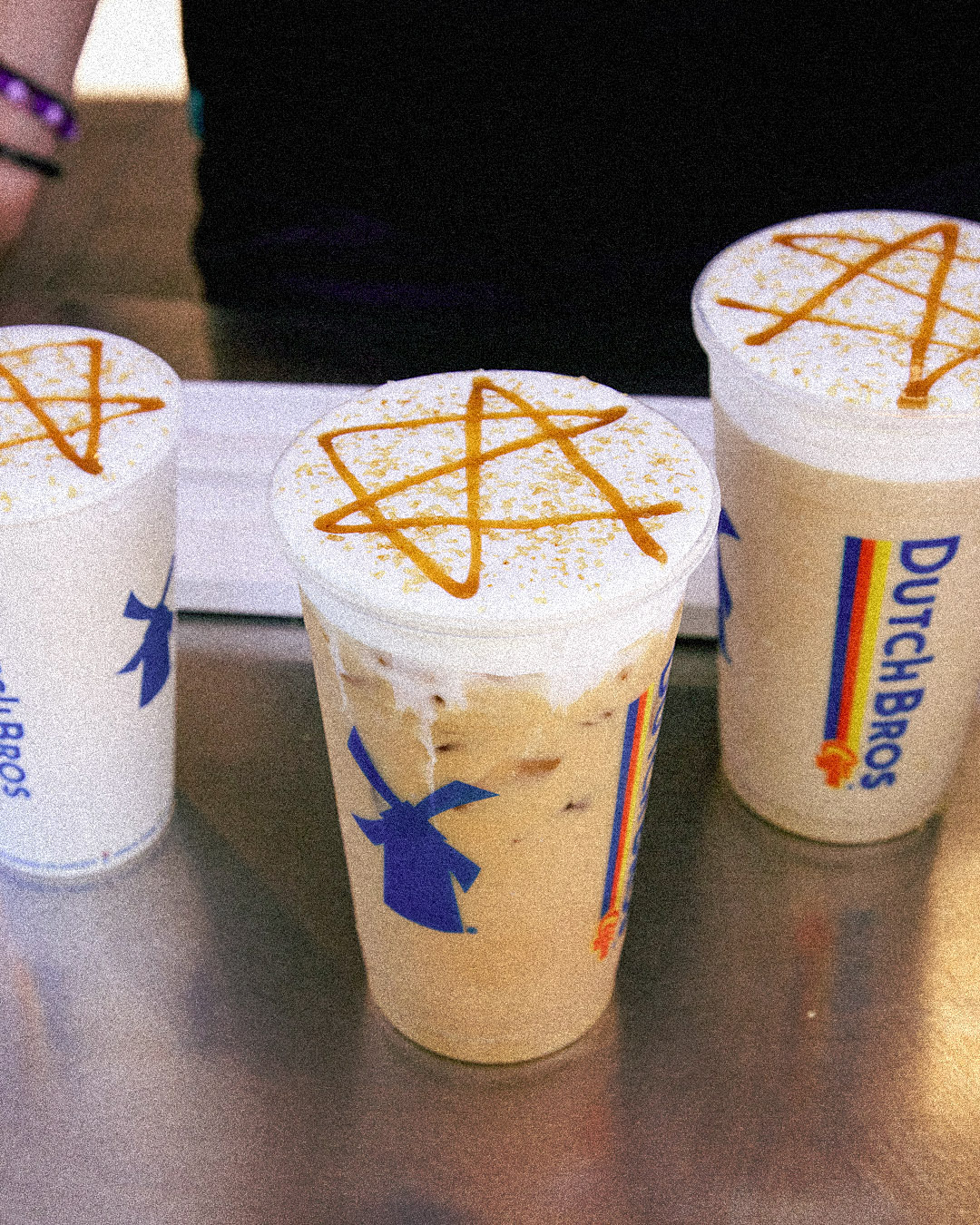 When the weather starts getting cooler, do you start craving those seasonal fall drinks? Us too! Luckily, when you live in our Elevate at Spring Crossing community, you're within an 11-minute drive of multiple coffee shop options to fulfill your pumpkin spice needs. Check out our list below!
Dutch Bros Coffee, 9 min drive
Dutch Bros Coffee is a coffee company known for its coffee, teas, smoothies, and specialty drinks. Whether you're on the hunt for a pumpkin-flavored coffee or a seasonal vampire-slayer rebel energy drink, they have you covered! Pay them a visit any time of the week since they're open Monday – Sunday from 5:00 am – 10:00 pm.
DeNovo Coffee, 11 min drive
DeNovo Coffee is a drive-thru coffee shop that has the goal of sending off each customer better than they found them through delicious coffee and friendly customer service. Grab a pumpkin spice latte, salted caramel sweet foam cold brew, or a blended pumpkin pie breve to stay warm and cozy this fall. They are currently open Monday – Sunday from 6:00 am – 6:00 pm.
Starbucks, 3 min drive
Starbucks is known for its signature roasts and light snacks. From their coffees, teas, refreshers, hot breakfast sandwiches, and sweet treats from the bakery, you're sure to find something that you love. Order a pumpkin spiced latte or an iced apple crisp oat milk macchiato to satisfy all of your fall flavor cravings. They are open Monday – Friday from 5:00 am – 8:00 pm, and Saturday – Sunday from 5:30 am – 8:30 pm.
Dunkin, 4 min drive
Dunkin has a variety of delicious coffee options and some delicious breakfast items to pair with your fall beverage. Pair their blood orange Dunkin' refresher together with a spider donut this weekend for all of the fall feelings. They are open Monday – Thursday from 4:30 am – 9:30 pm, Friday from 4:30 am – 10:30 pm, Saturday from 5:00 am – 10:30 pm, and Sunday from 5:00 am – 9:30 pm.
YI CHA – Tea and Coffee, 9 min drive
YI CHA – Tea and Coffee serve coffee, tea, boba, smoothies, and more. Since they have such a wide variety of options, we are positive that you'll find something that will make your taste buds dance. They are open Sunday – Thursday from 11:00 am – 10:00 pm and Friday – Saturday from 11:00 am – 11:00 pm.
When you call Spring, Texas home, enjoy the fact that you're surrounded by multiple delicious coffee shops so you never have to go a day without being caffeinated. Follow us on Facebook and Instagram to learn more about why we love being a part of the Spring, TX community.