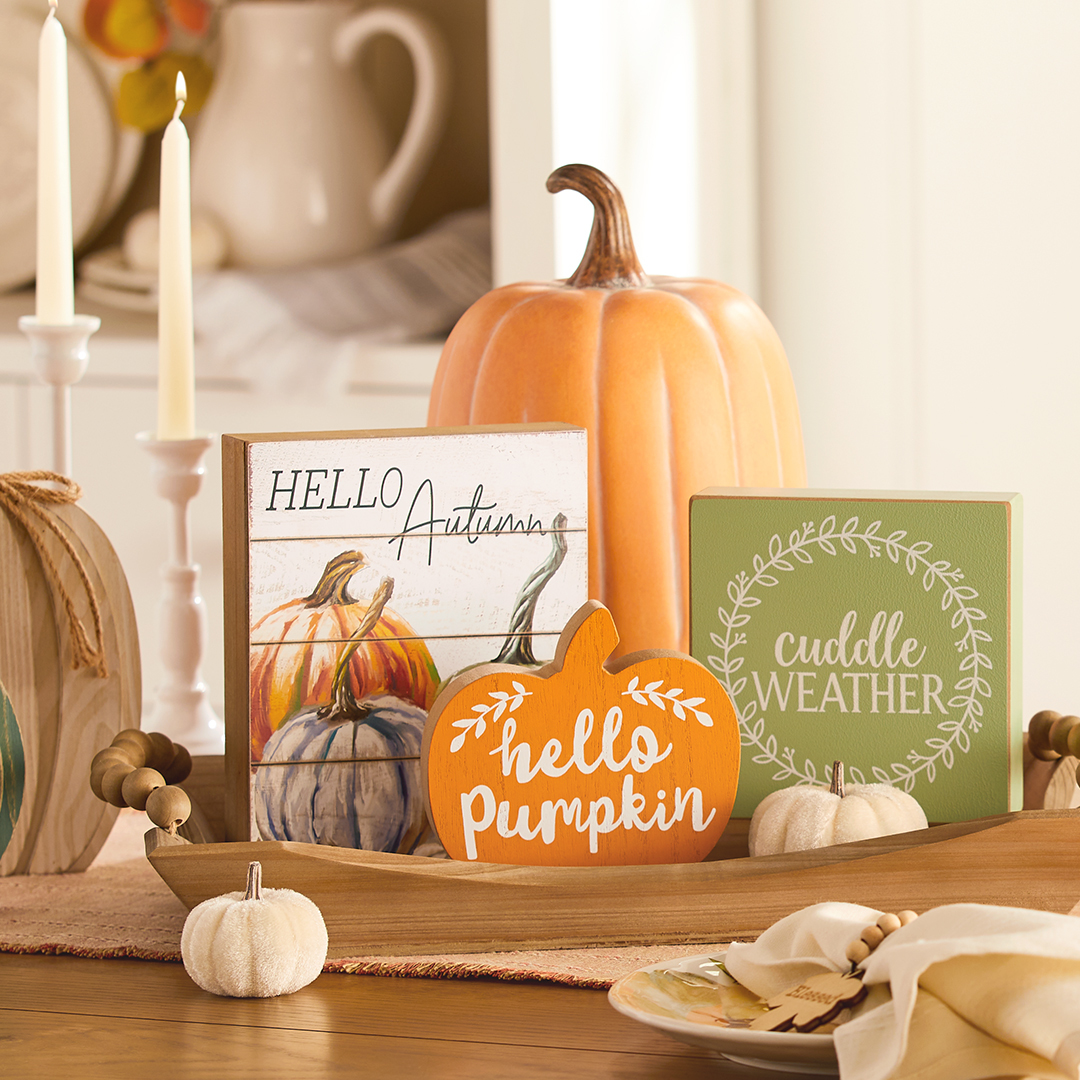 It's officially fall! Do you know what that means? It's time to start adding some cozy fall home decor elements to your space. Lucky for you, your search is over! Check out our list of Spring, TX home decor stores, all within a 13-minute drive of Elevate at Spring Crossing.
Kirklands Home, 8 min drive
Kirklands Home is a home goods store that carries a wide variety of seasonal decor items including throw pillows, cozy throw blankets, decorative wall art, classy dinnerware, scented candles, and bedding. They are open Monday – Thursday from 10:00 am, Friday – Saturday from 10:00 am – 8:00 pm, and Sunday from 10:00 am – 6:00 pm.
Hobby Lobby, 13 min drive
Whether you're looking to create or buy your fall home decor, Hobby Lobby is the perfect store to visit to find what you're searching for. Hobby Lobby is a craft and home decor store that specializes in seasonal items to always help keep your space feeling fresh and creative. We can't forget to mention that they have different sales on their products each week! Pay them a visit Monday – Saturday from 9:00 am – 8:00 pm for all of your seasonal decor needs!
Target, 8 min drive
We all know and love Target, but have you checked out their fall decor? Target carries a few lines such as Hearth & Hand, Studio McGee, and Threshold that have released some of the most adorable and versatile fall decor items this year! Don't take our word for it. Check them out for yourself Monday – Sunday from 8:00 am – 10:00 pm.
Tuesday Morning, 11 min drive
Tuesday Morning is a home goods store that carries discounted name brand home decor and furnishings. Their buyers travel the world to find amazing products at low prices, and then bring them back to you. They're open Monday – Saturday from 10:00 am – 8:00 pm and Sunday from 11:00 am – 6:00 pm, but be sure to check them out on a Tuesday morning to get a first look at their newly added items!
Towne Flowers, Home Furnishings & Decor, 5 min drive
Towne Flowers, Home Furnishings & Decor is a locally owned home goods store and floral shop. If you searching to add some fresh fall flowers and fall decor accents to your space, you've come to the right place! Check them out Monday – Friday from 10:00 am – 4:00 pm. You won't be sorry that you did!
When you call Spring, Texas home, rest easy knowing that you'll always be close to multiple seasonal decor stores to keep your cozy home feeling new! Follow us on Facebook and Instagram to learn more about why we love being apart of the Spring, TX community.